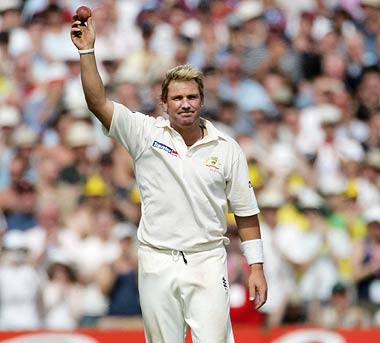 Firstly, any girl who is reading this blog might not make any sense to you.
Shane Warne takes his 600th wicket and I salute the master of spin. Taking 600 wickets is like making 15000 runs or scoring 1000 goals in football or running 100 mtrs in 9.5 secs. Some say that Muralidharan is a great spinner but he should try olympic javelin throwing rather than cricket bowling. I literally hate him. He is a cheater.
And Shane Warne has been around billions of controversies; from match fixing, to drugs, to his mom giving him diuretics for performance enhancement, to sex on mobile, to sending dirty SMSs to nurses, to bang bang in a restaurant and to divorcing a mother of 3 kids; but the dedication and devotion he has shown towards the art is phenomenal. Total Ozzy attitude. Although I am not a great fan of Ashes but I am following it this time with great enthu. May the best English win.
Cheers.
V...