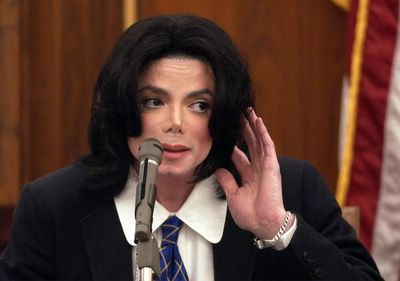 Michael Jackson's fans have been celebrating the pop star's acquittal on child abuse charges after a four-month-long trial in California. About 300 people cheered and sang the pop star's songs outside his Neverland ranch, but were ushered away by security guards after nightfall. Hundreds of fans had rejoiced outside the court as the verdicts were read.
Its a great news for the Afro population in the United States of America yet again. After the O. J. Simpson trail we have yet another Afro American (who doesnt quite look Afro anymore) escaping the clutches of law. Oh and on top of all this, Mr. Jackson's former wife Debbie Rowe, who defended the star in court, said she was "overjoyed that the justice system really works". Michael "White" Jackson has been found not guilty of the child abuse charges. Despite his innocence, his career, reputation, family life and finances hang precariously in the balance.
I really dont know whats the connection betwen votes and the Afro American population. and one more thing I just wanted to add. "There can be no smoke without fire!!!" The king of pop is now "KingKong- the Villian."
V..