beautiful photo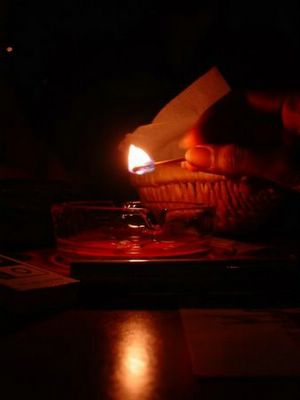 Ok now this is such a beatiful photo I couldnt stop myself from putting it here. The hand looks so beautiful.
Sayesha
has the prettiest hand I have ever seen in my life. She lives in Singapore. Has little chinki chinki types looks but is pakka Hindustani, she even tells me "abe kar di na sardar wali baat. " pata nahi who told her I am surdar.
Anyways lets not divert from "the hand" to "the surdar"(or rather sar-dard)
Enjoy the photo. The flame's reflection makes the photo even more awesomest and beatifullest and fantabulous ( just now thought of this word , fantabulous = fantastic + fabulous)
JRJK..
V...